"Barrelhouse Lofts offers three newly constructed spacious rental residences in a fully rehabbed historic building located in the Elston Grove Neighborhood."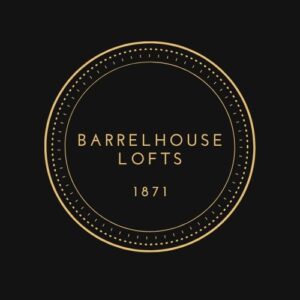 113 York Street, Michigan City, Indiana 46360
Built in 1871, this building will be the second parcel of the Brewery Campus redevelopment following the successful renovation and launch of the Zorn Tap Room in 2016. The Elston Grove Neighborhood is listed on the National Register of Historic Places, and has already seen the successful renovation and support of the Zorn Tap Room, www. zornbrewworks.com.
After learning his way around the world of brewing in Chicago, Bavarian immigrant Philip Zorn Jr. established the P.H. Zorn Brewing Co. at this address in 1871. He became one of the largest brewers in the area, and served as President of the Indiana Brewer's Association. His success was put on hold when Prohibition was passed in 1919. Zorn hung on through the years by bottling soda, and reopened once Prohibition was appealed in 1933. The brewery later changed its name to Dunes Brewery and was passed down to Philip's son Ron Zorn before closing in 1938. The building sat empty for decades, save for a brief stint as an office building in the 1970's.
Barrelhouse Lofts resides on the original brewery campus, which was partially reborn in 2016 as Zorn Brew Works. As an annex to the brewery, this building housed barrels prior to their distribution across the country. Though unoccupied, the original ice house, brewhouse, and malting building still stand across the street. The Barrelhouse is being completely restored and renovated to include a large event hall, bridal suite, outdoor patio and three rental apartments. This industrial chic space features the original brickwork and historical touches, modernized to accommodate today's guests comfortably and luxuriously.